increase in site traffic from 2020 to 2021 (1.3 MM to 15 MM+ visitors)
Grew the Archdiocesan email list 5000% (700 to 35k+ subscribers)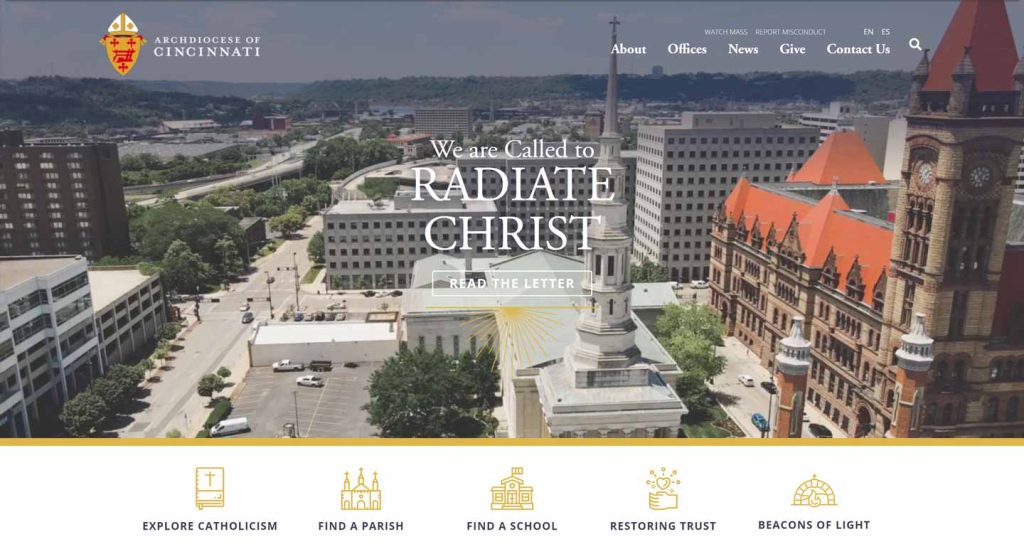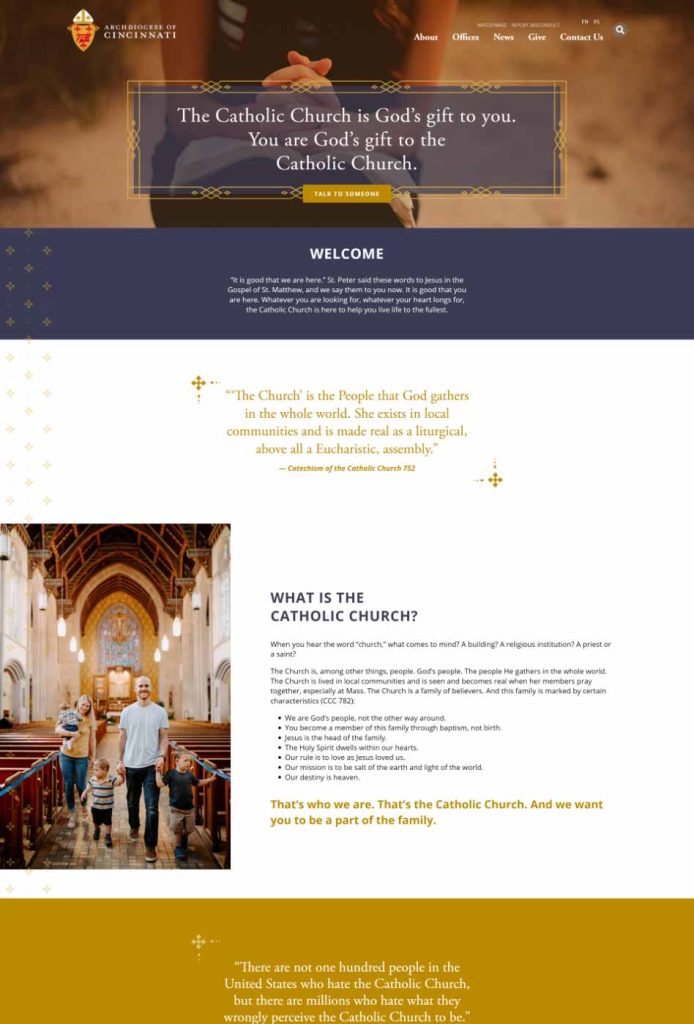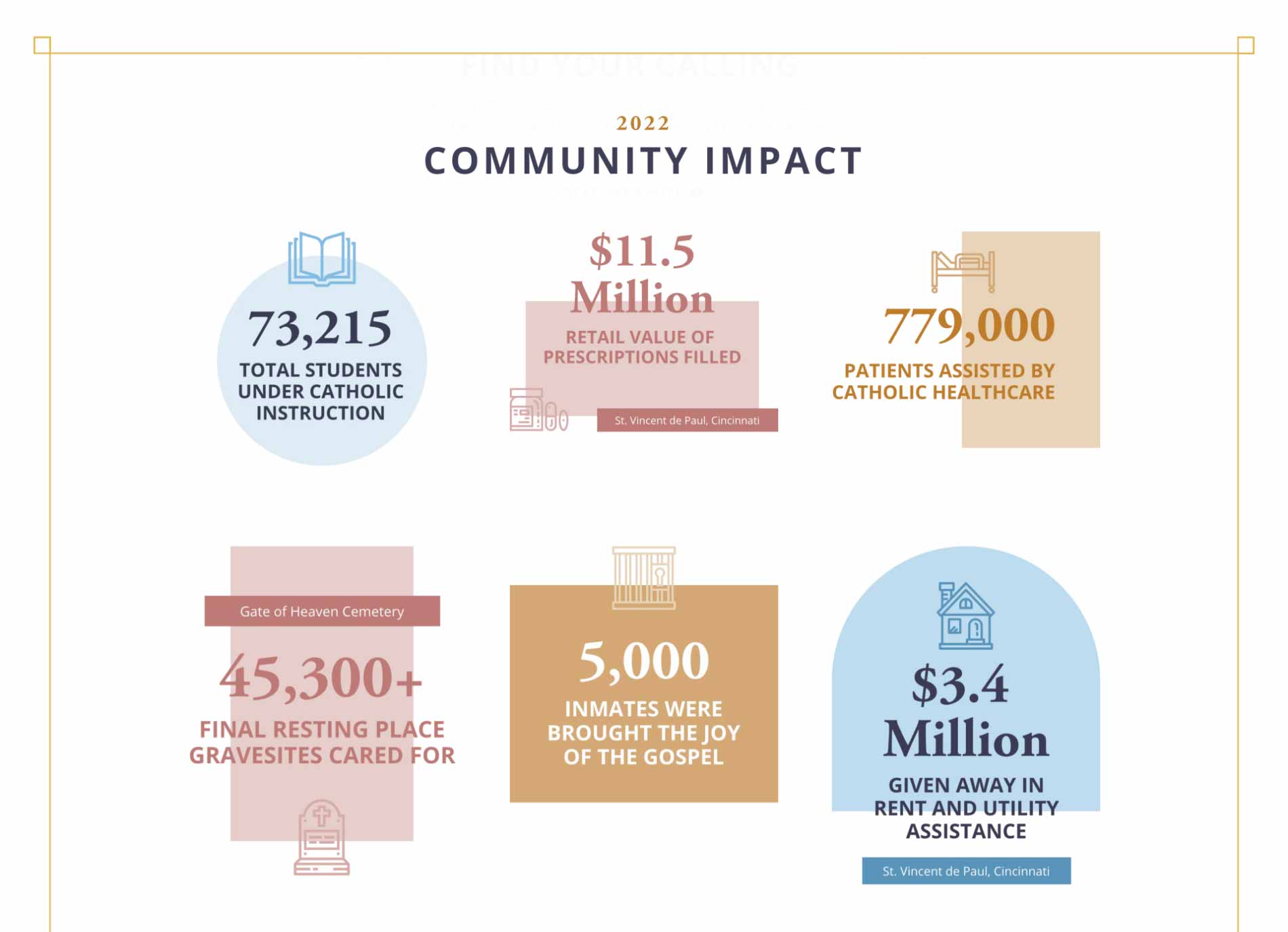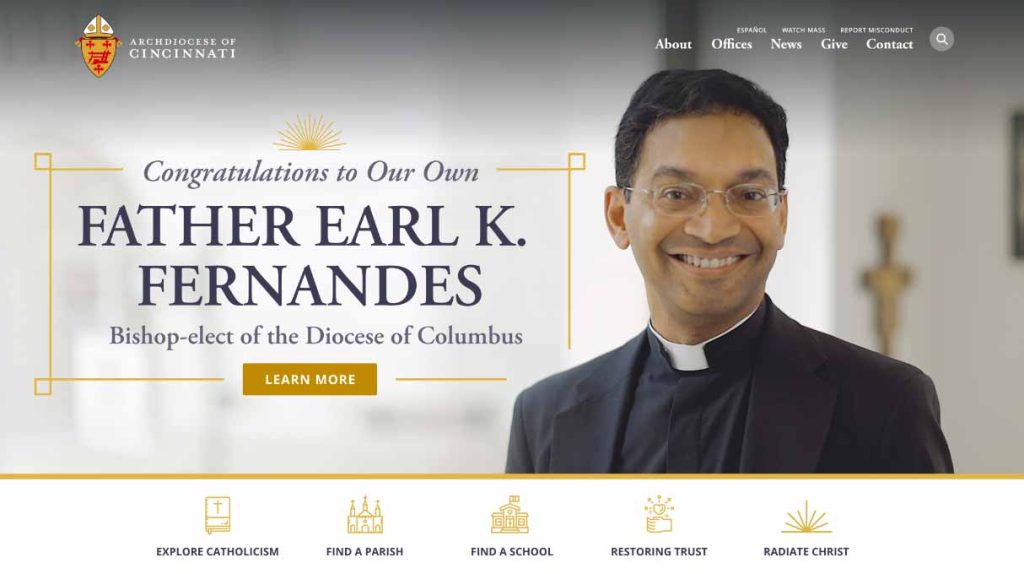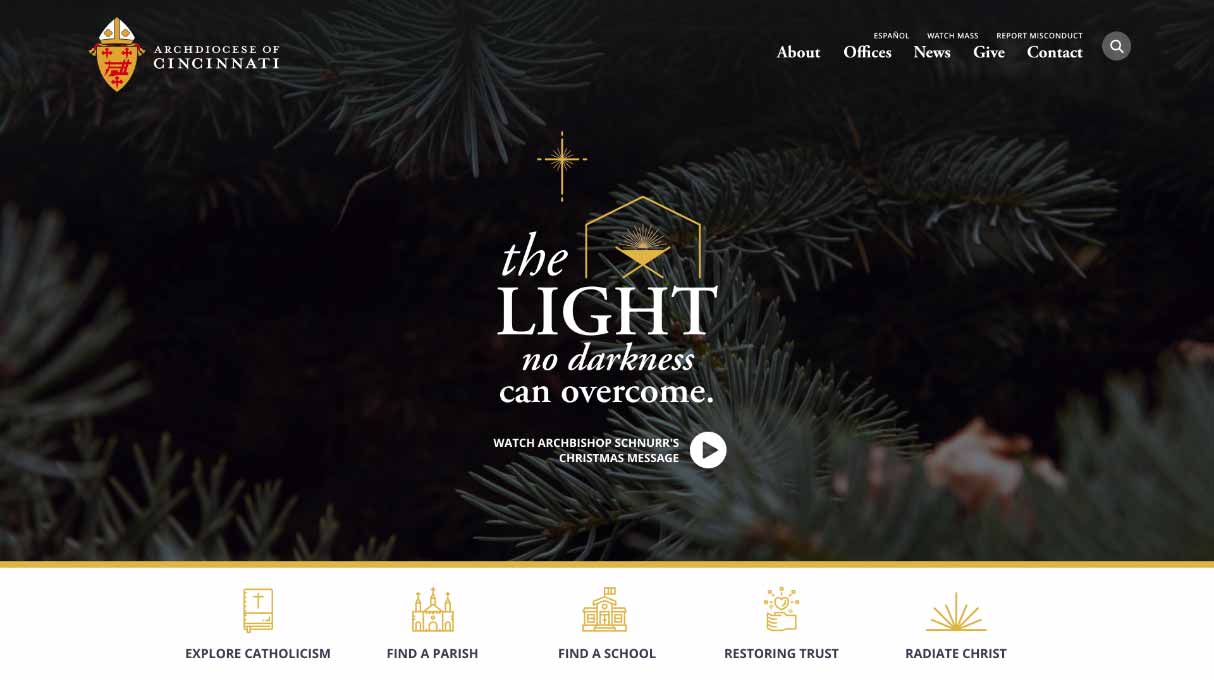 Branding and Campaign Support – Web Development – Video – Learning Management System Implementation – Data and Reporting
As the Archdiocese of Cincinnati began to look towards the future, it was clear that a new initiative and new approach to pastoral planning was required. They called on Heroic Strategies to brand this new campaign and roll it out for over 200 parishes and their parishioners.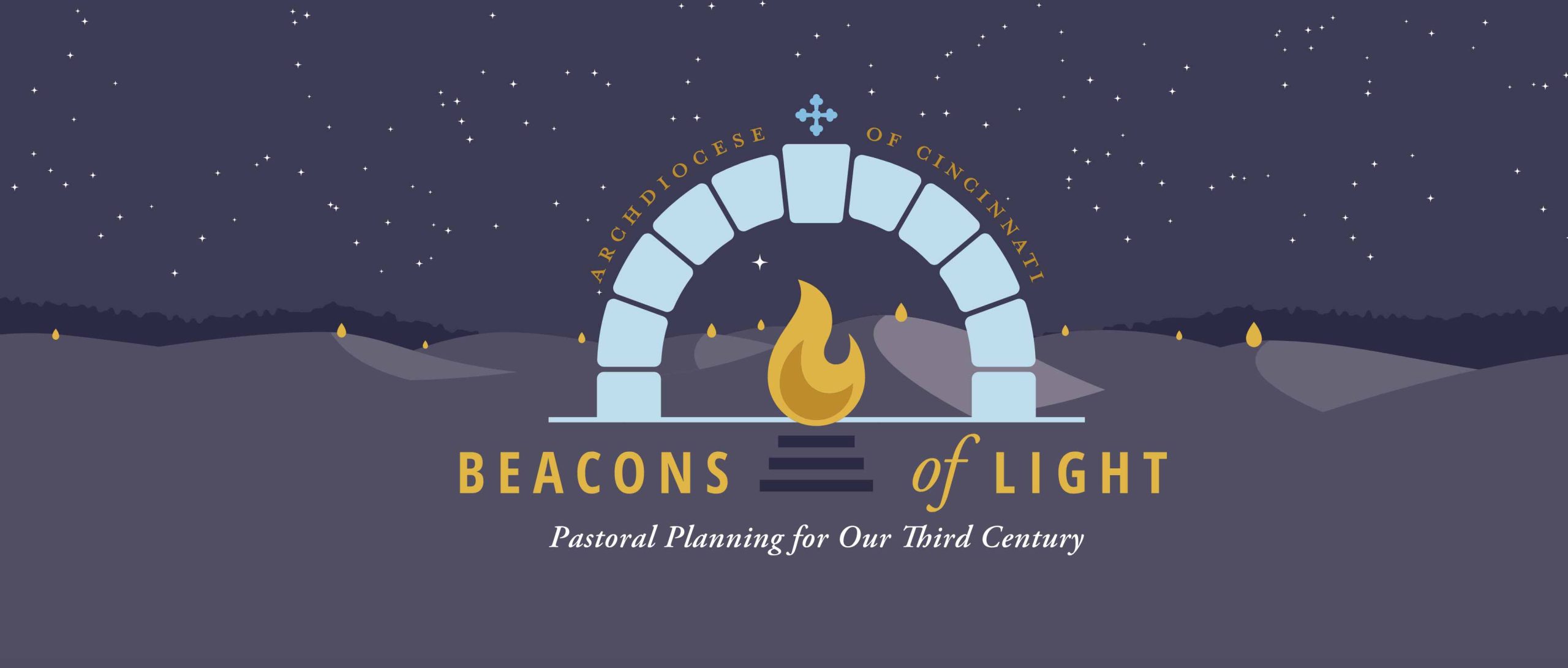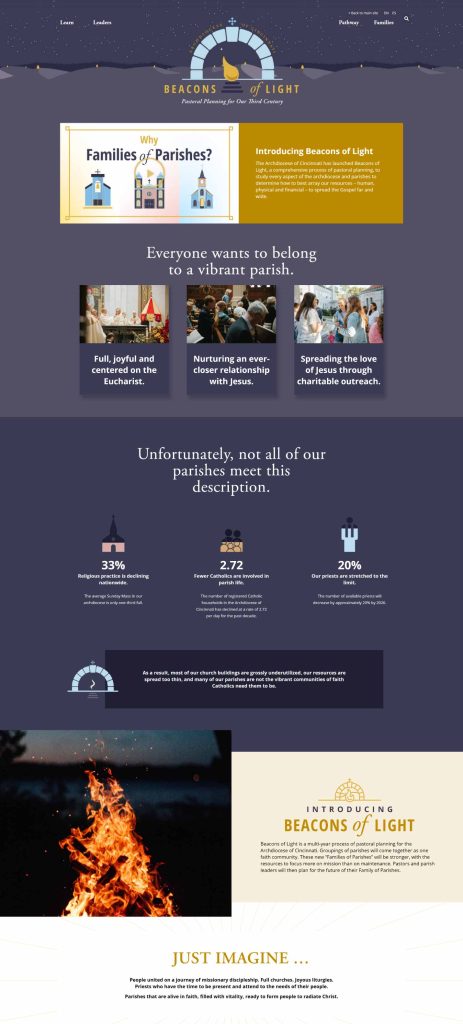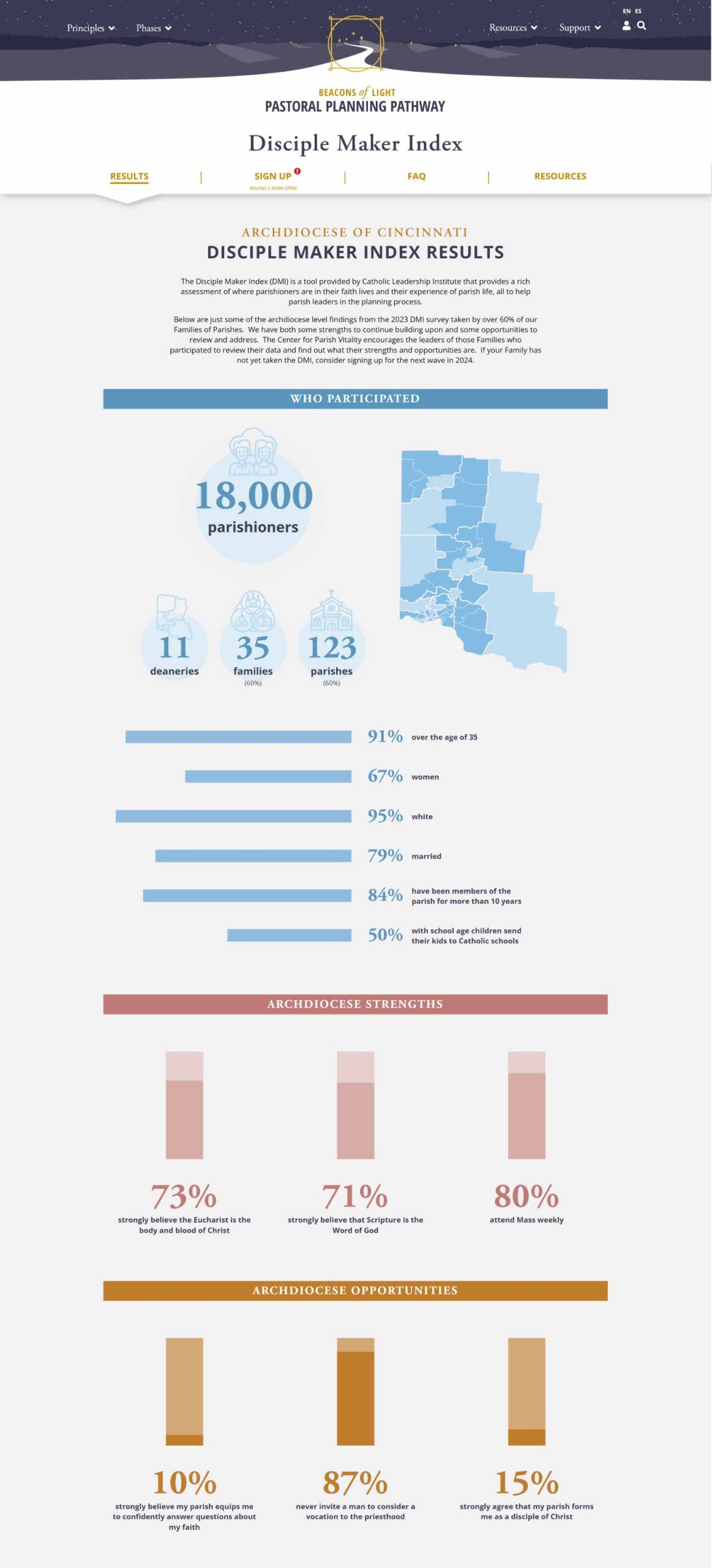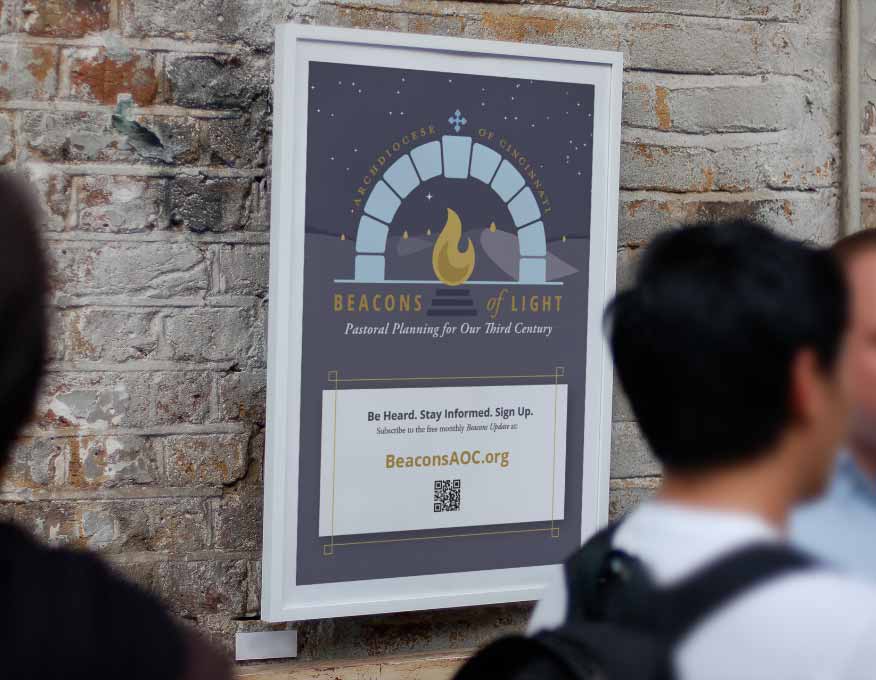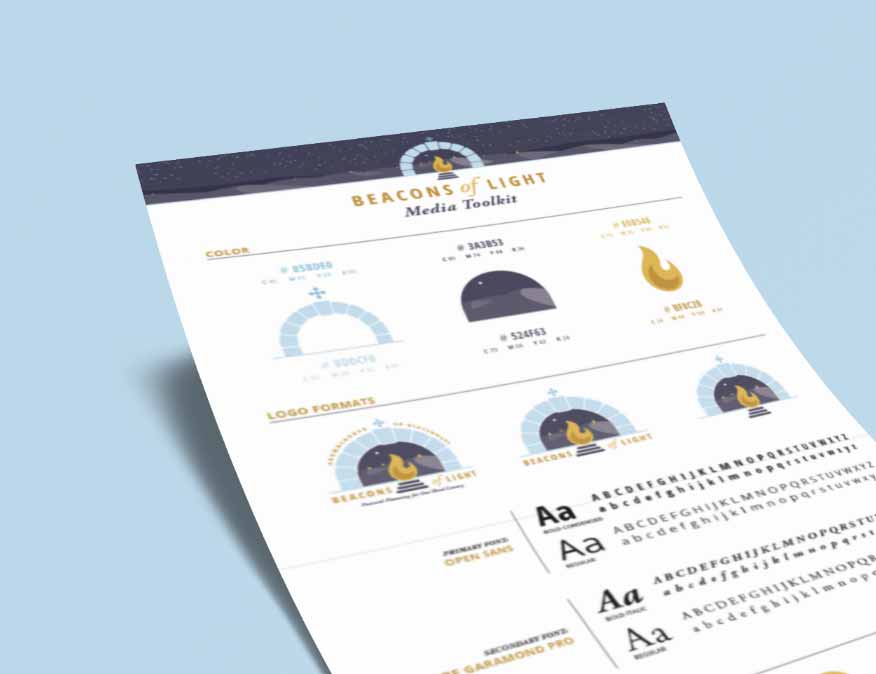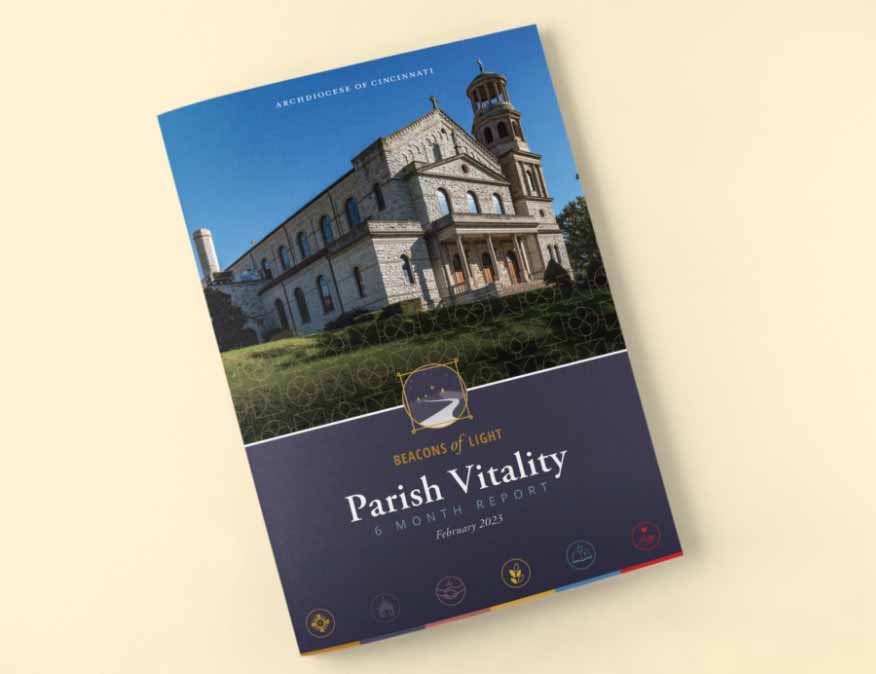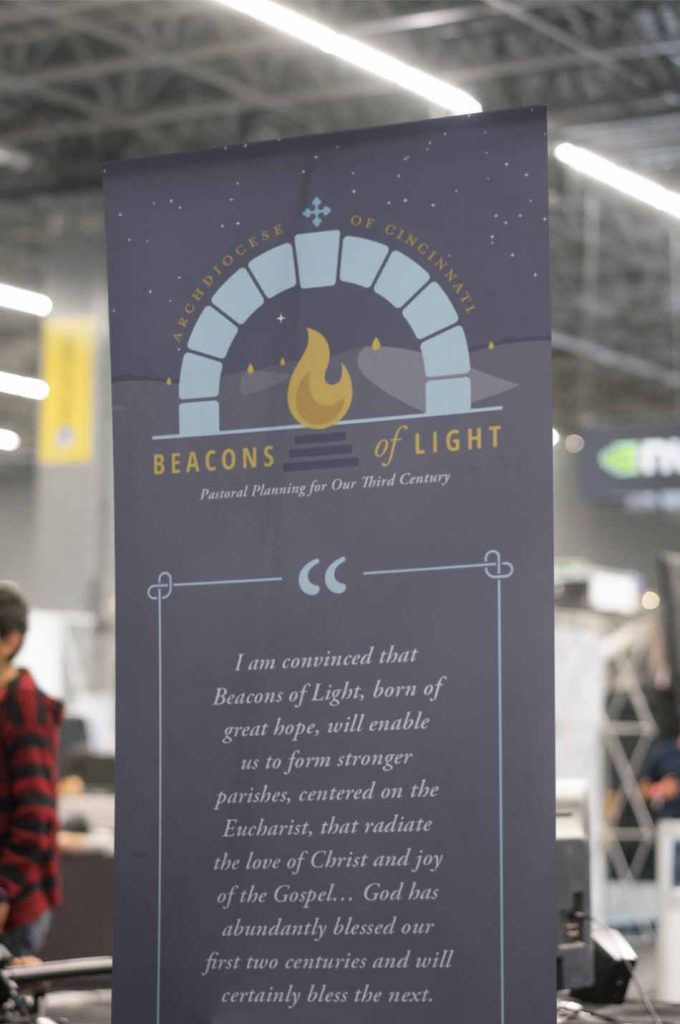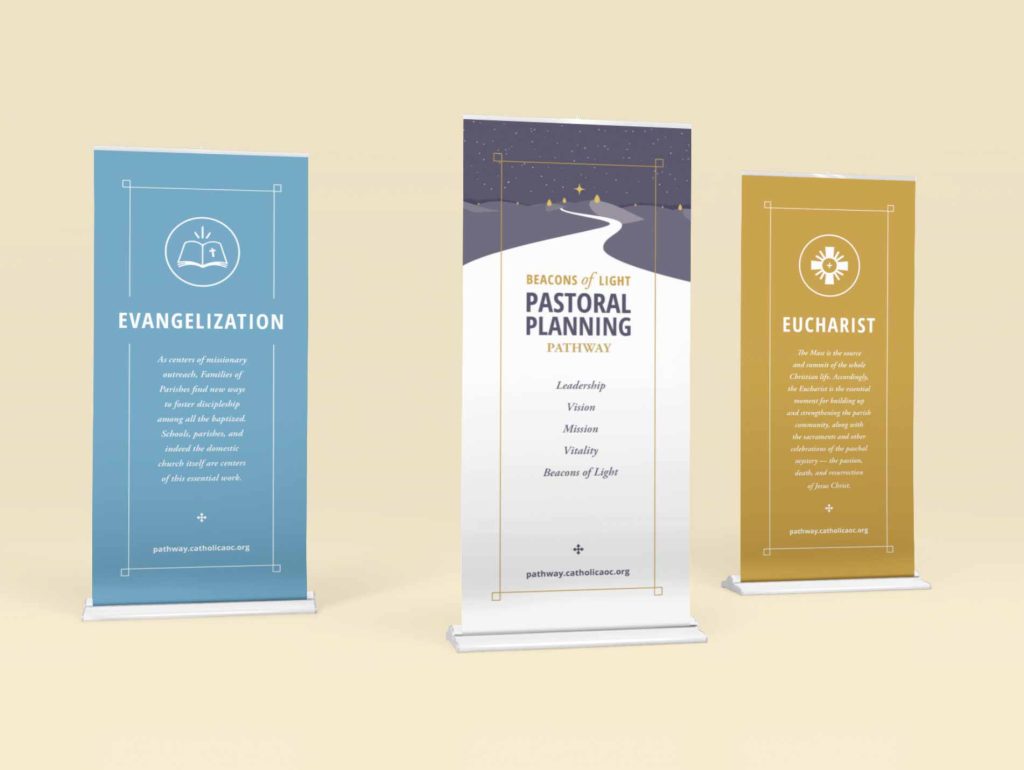 Web Design and Development – Ecommerce – Product Design and Sourcing
To celebrate the 200th anniversary of the founding of the Archdiocese of Cincinnati we partnered to build a website that would tell the story of the Archdiocese and celebrate its rich Catholic heritage. The website included a timeline, interactive maps and an online store selling AOC branded merchandise. We even built a page to live track a 33 day, 300+ mile Marian Pilgrimage.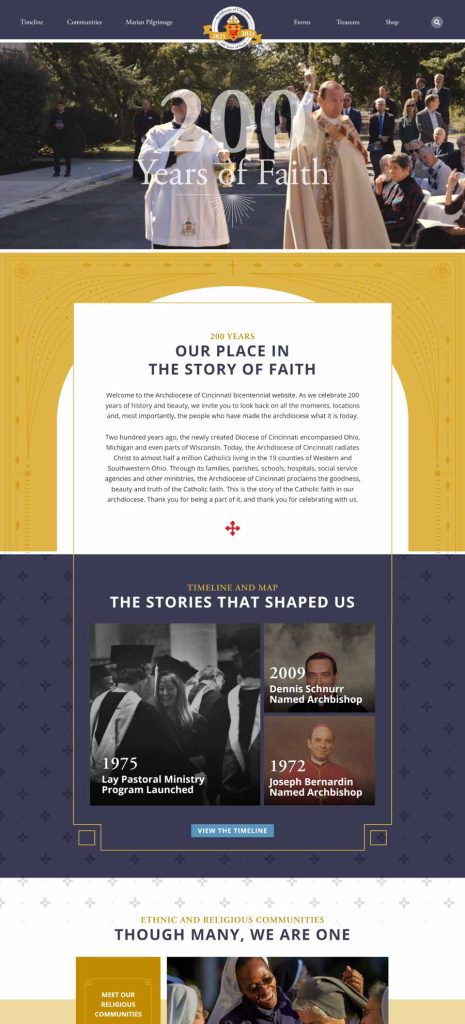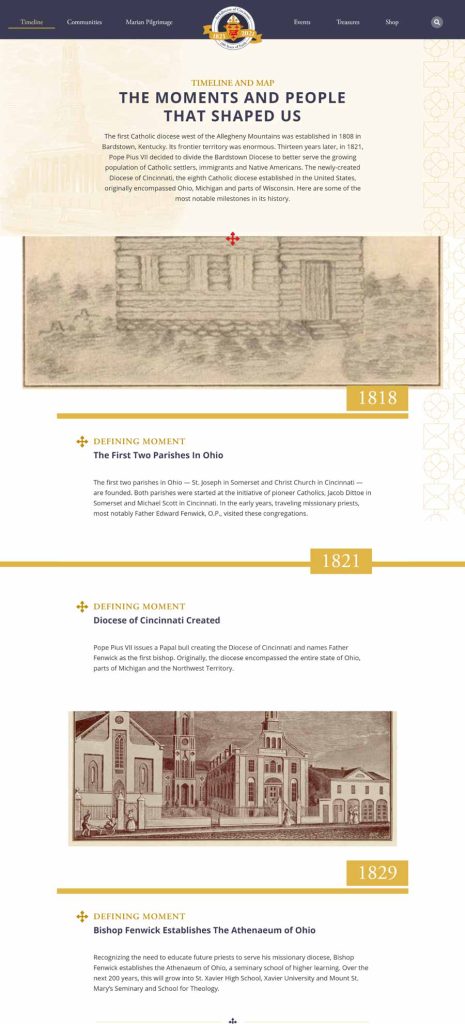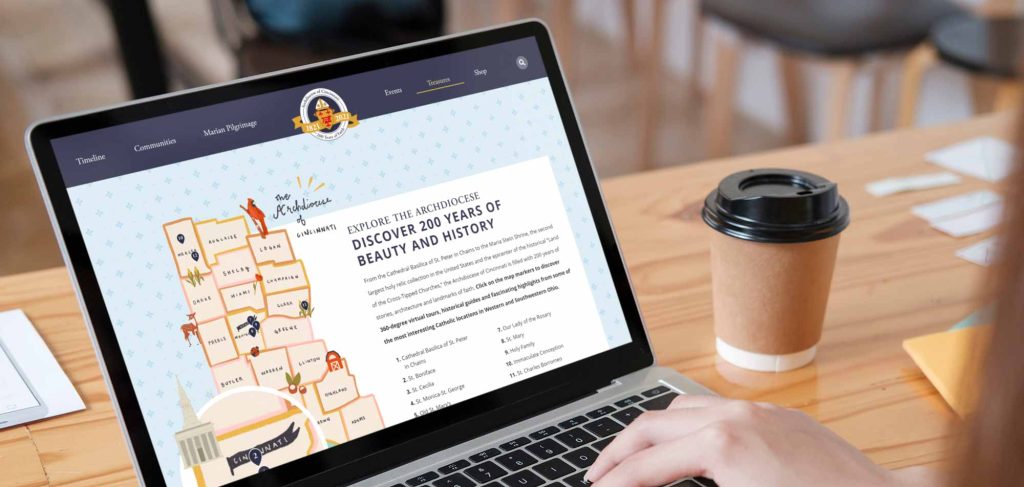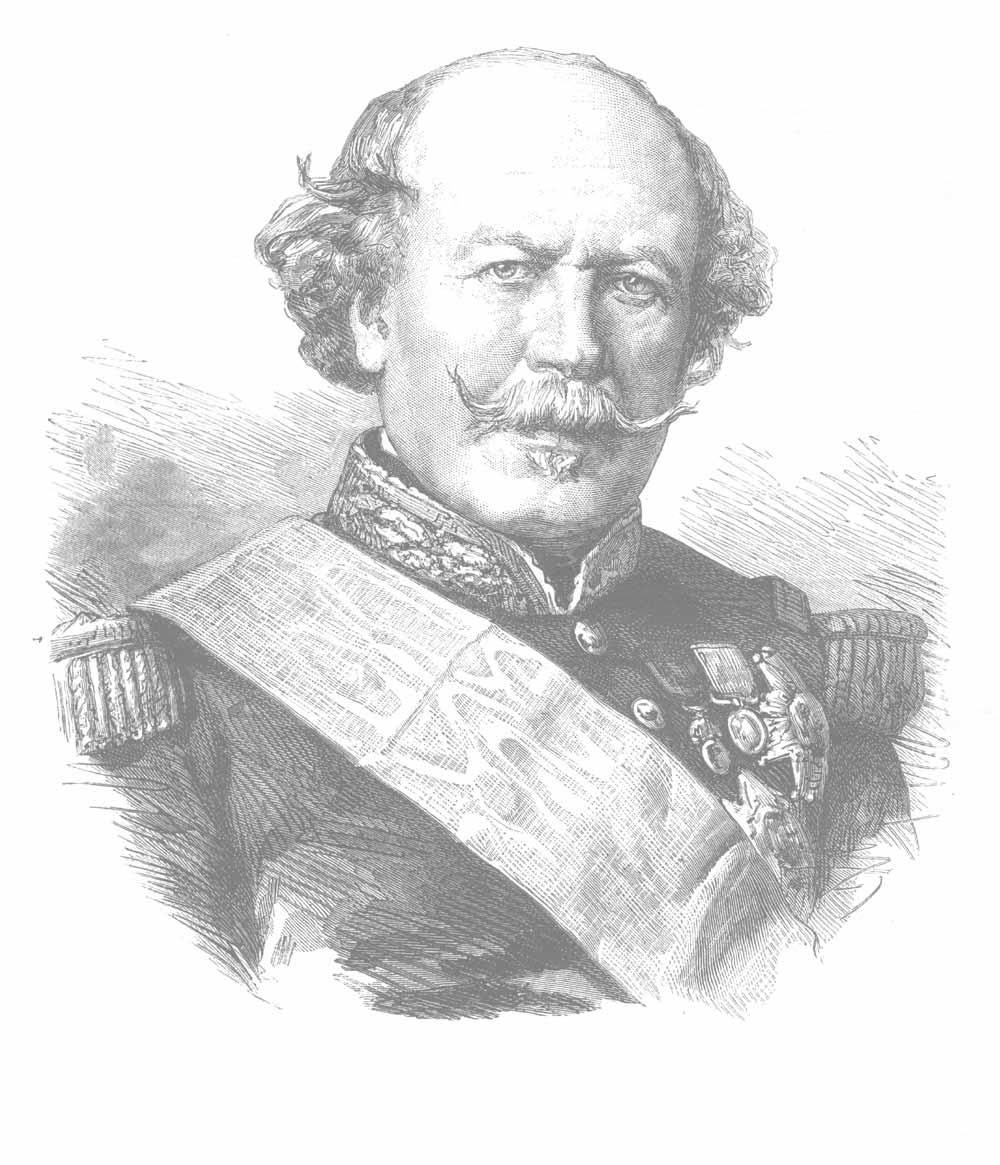 "Heroic Strategies has been a game-changing partner to the Archdiocese of Cincinnati. Heroic's strategic, technical and creative capabilities have dramatically improved the beauty, reach and effectiveness of our digital communications."
Process of Evangelization & Discipleship Website
Branding – Creative Direction – Design – Web Development – Animation
The Archdiocese of Cincinnati asked us to help them visualize the process of evangelization and discipleship by mapping out the stages a person goes through on the path towards and conversion and beyond. The idea was to create a model that parishes could use to base their own evangelization efforts around in a systematic way. We first worked together to develop a visual model, then implemented an interactive website, complete with a video series and group study.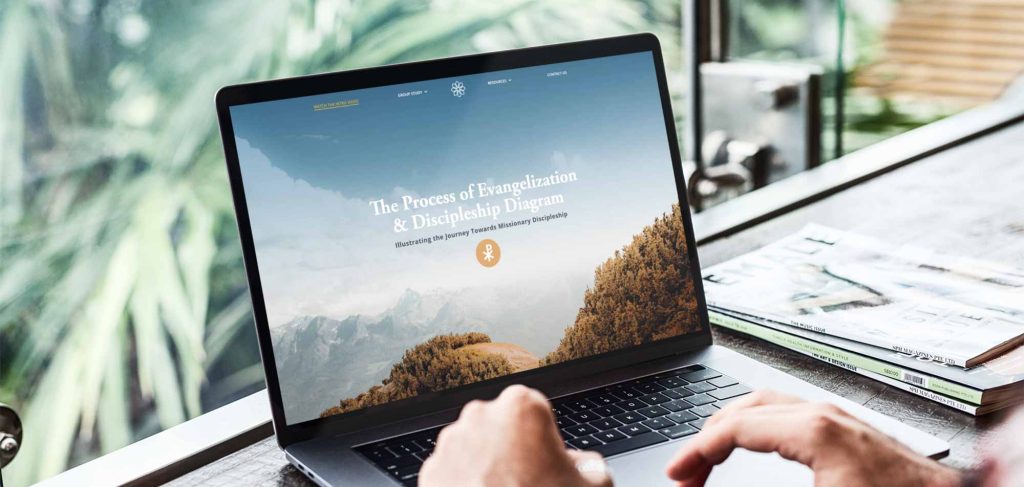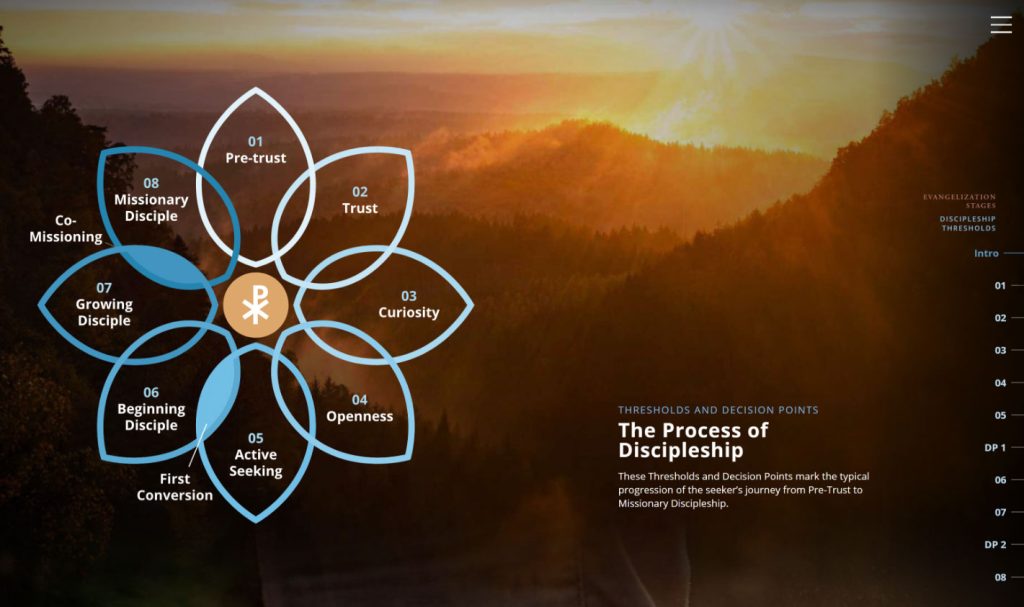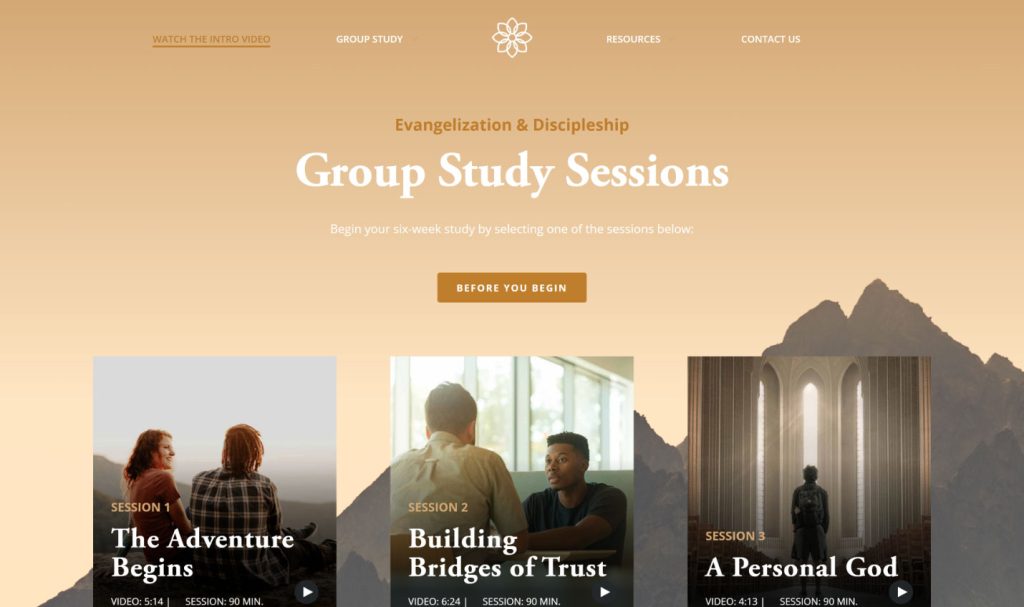 VARIOUS LOGOS AND BRANDING SUPPORT